COLLABORATE WITH US


There are many ways you can support Livstycket's activities. We hope that you feel that one or some of them suit you.

Member
Only private individuals can be members of the nonprofit association Livstycket. As a member you receive invitations to Livstycket's open activities, such as our spring and Christmas markets, exhibitions and the like. The membership fee is SEK 100 per year, which is paid into to the association's postgiro account 643 56 39-7.
Sponsor
Livstycket is very dependent on external sponsors. Our funding varies from year to year, but the City of Stockholm accounts for the largest part. In order to implement more targeted projects, we really need the help of contributions from individuals and foundations. If you would like to contribute financially to our activities and wish to discuss the terms and conditions for this, kindly contact Bridget Notlöf,
Tel: +46 8 760 43 15, +46 70 44 02 728
Mail: birgitta.notlof@livstycket.com
Employer/Mentor
These activities aim to help people towards self-sufficiency in the Swedish society. We are therefore dependent on being able to offer our students practical training positions, workplace visits and contacts for possible future employment. If you are able to help out as an employer or mentor or can contribute with contacts, you are welcome to contact Anne-Christine Löfgren and she will tell you more.
Tel:+46 8 760 43 15
Mail: ann-christin.lofgren@livstycket.com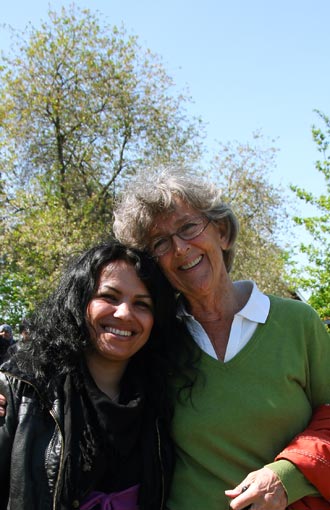 Volunteer
Our activities are dependent on our skilled and dedicated staff, employed by the association. However, we gladly welcome people with knowledge and experience and who are interested in volunteering their services as they can make valuable contributions within our operation. Sometimes these people serve as an aid in the theoretical training, other times they can sit together with the participants in the sewing workshop and encourage and support the oral language training. Contact Ann-Christin Löfgren and she will tell you more about what it means to be a volunteer with us.
Tel: +46 8 760 43 15
Mail:
ann-christin.lofgren@livstycket.com